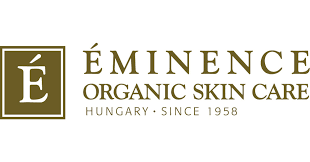 Established in 1958, Eminence Organic Skin Care uses the finest natural, organic and Biodynamic® ingredients to provide you with the best organic skin care products in the market today.
Eminence products are proudly free of parabens, animal by-products, propylene glycol, sodium lauryl sulfates, harmful colorants and fragrances, mineral oils, petroleum, and other harsh cosmetic chemicals.
*Note delivery is faster if ordered from us if we have the item in stock.