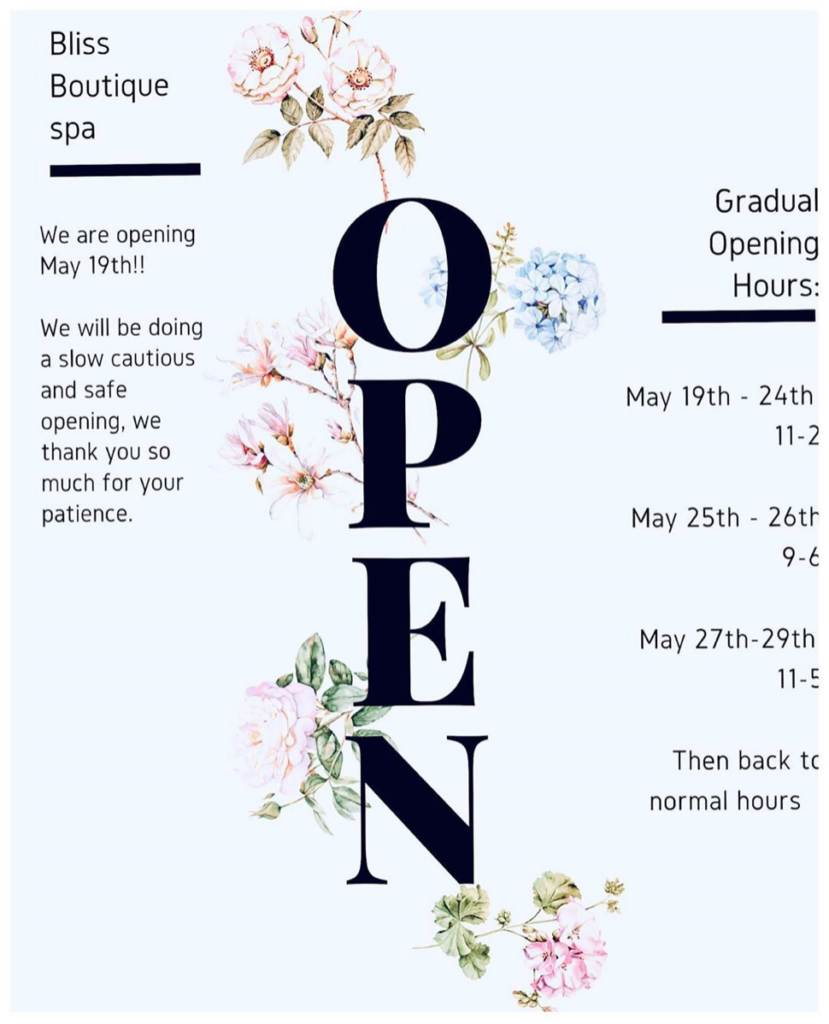 Shop Online Boutique
bliss-spas-online-boutique.myshopify.com
Shop our Online Store for your favorite beauty products like Eminence Yonka G.M.Collin Babor Jane Iredale Nuface if you don't see an item you wish send us a message and we can order it for you. Adding new items all the time. thankyou Bliss
In the heart of Cadboro Bay Village In Victoria, BC
Our unique Day Spa in Victoria B.C. will give you a holiday from your daily life. With our pure aromatic scents, high-end skincare lines and luxurious spa treatments you will be swept away from today's fast-paced world and given time to relax. We are unique in that we appreciate the relationship we have with our clients and look forward to your next spa treatment.
Bliss Spa Celebrates 21 Years in Business!
We want to thank all of you for your continued support, making us who we are today!
Hours of Operation:
Reception Hours
Monday – Saturday: 9:00am to 5:00pm
Sunday: 12:00pm to 4:00pm
The front door gets locked at 5:00pm every day, so please knock if you have a booked appointment and we will be right with you!
Treatment availability Hours
Monday – Thursday: 9:00am to 8:00pm
Friday – Saturday: 9:00am to 6:00pm
Sunday: 11:00am to 5:00pm
Join our Bliss Spa newsletter or follow us on Facebook and Instagram!
Quick Links
---
Come Visit!
2569 Penrhyn Street
Victoria, BC, V8N 1G2
250-658-0333
---
Subscribe to our Mailing List!
Copyright Bliss Boutique Spa – All rights reserved