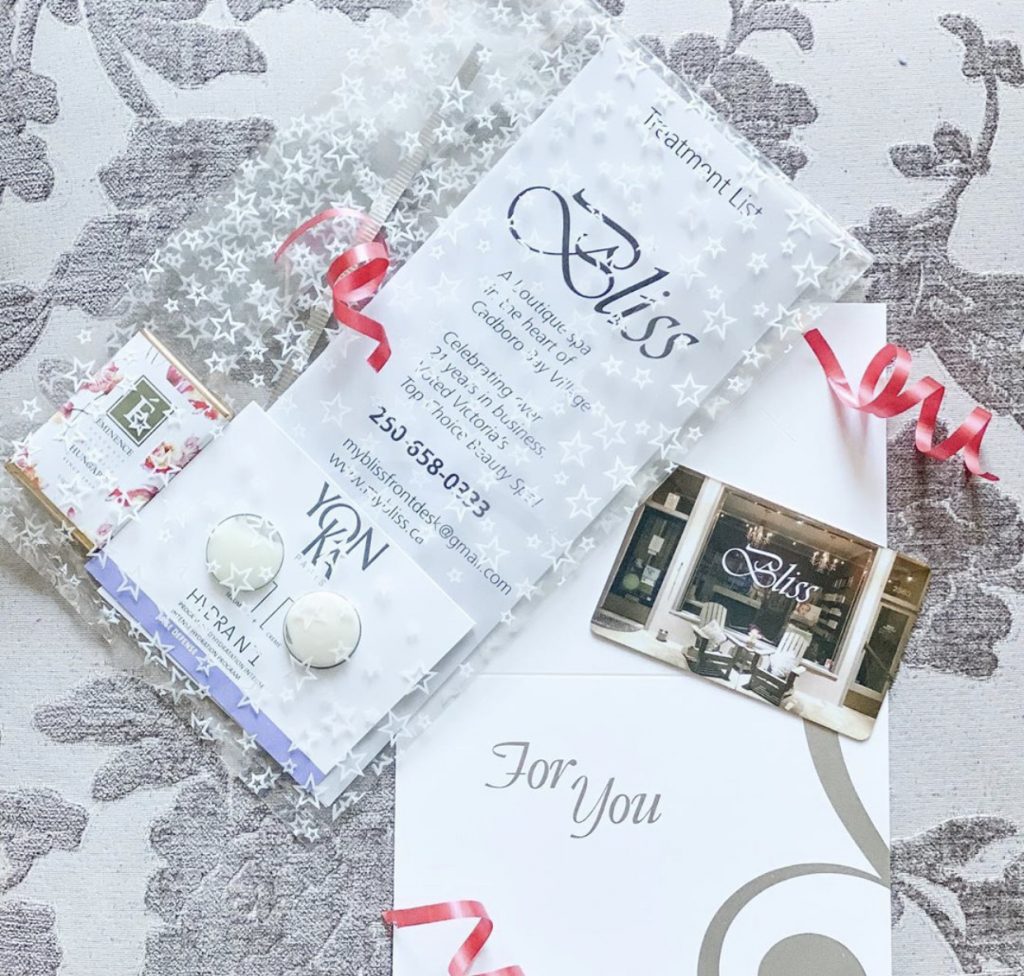 Forgot that birthday or anniversary and we are now closed? Email us and we will do everything we can to get the gift certificate to the lucky recipient in the Victoria area that day for you!
Bliss is proud to have pampered Victoria clients for over 22 years.
Click here to purchase a gift card online!
Email us at myblissfrontdesk@gmail.com your request of a gift certificates purchase for a services or for a dollar amount and we will email you back immediately. We will gift wrap and hand deliver to the lucky recipient in the Victoria area. If they live outside of Victoria we will mail it free of charge. Give us a call at 250-658-0333 or email us and we will take care of the rest.
Gift Registry:
Register with Bliss for your Wedding Shower, Baby Shower, Birthday or any other celebration. We will keep track of all the details! If your group spends over $500 we will put together a complimentary gift bag with take home goodies for your special guest!
Please note, in accordance with BC legislation, Gift Certificates purchased for specific Goods and Services are valid only until the expiry date and carry no value after their expiry date (we will accept expired gift certificates but there may be a difference in price). Gift Certificates purchased for Dollar Amounts have no expiry date and carry their value until redeemed. Promotional gift certificates are not valid after expiry date with no exceptions regardless of service or dollar amount.