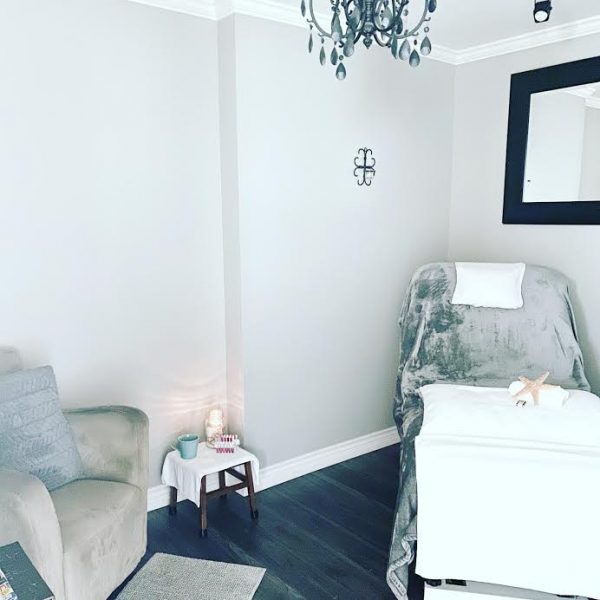 At Bliss we want our Clients to feel as relaxed as possible for every service that is why we offer all of our services in a private room including our manicure and Pedicures. We also offer a large detached Private Garden Suite treatment room that can accommodate you and your 3 friends if you wish a group setting with people you know.
All of our Manicures and Pedicures use Copithorne & Rowe, our New body line which is 100% natural, Vegan, Gluten Free and Locally Made. Unscented products are available upon request. At Bliss Spa we use an autoclave to sterilize our implements, one time use buffers and foot files, and copper tubs that are bacteria repelling, are scrubbed, sterilized and hung upside down after every guest. A clean and sterile environment and supplies are of most importance to us.
Manicures
---
Mini Manicure – $55
45 minutes
Finger soak, nail shape, quick cuticle tidy, hand massage and your choice of paraffin or polish.
Aromatherapy Manicure – $65
55 minutes
Everything in the Mini Manicure, plus an exfoliation, essential oil massage, paraffin and polish.
O.P.I AXXIUM GEL POLISH MANICURE – $50
45 minutes
Lasts up to 5 days longer than regular polish. This is a very simple manicure so if your nails and hands need more work, add gel polish onto any other manicure or pedicure for an extra $15.00.
Manicure Add-Ons
Gel Polish Removal – $15
Gel Polish Add-On – $15
Pedicures
---
Paraffin Pedicure – $72
55 minutes
Foot soak, nail trim, cuticle tidy, quick callus smoothing, massage and paraffin. Note: Polish is not included with this pedicure. Switch paraffin for polish for an extra $3.00
Aromatherapy Pedicure– $85
80 minutes
Everything that is included in the paraffin pedicure along with additional callus removal and a foot scrub. Paraffin and polish are both included.
Bliss Signature Pedicure – $95
90 minutes
All of the above pedicure services plus extra TLC on tired legs and feet, including a Yon-ka anti-fatigue leg wrap. Gives your well deserving feet a refreshing boost.
Copithorne & Rowe Pedicure – $105
90 minutes
Foot soak, nail trim, cuticle tidy, callus removal, foot scrub, soothing leg wraps, massage, paraffin and polish. Massage on hands with paraffin is also included in this pedicure.
Yonka Luxury Pedicure – $110
100 minutes
This is more than a pedicure its a treatment using Yonka's facial products. Essential oils to de-stress and calm from head to toe. Starts with a Foot soak, nail trim, cuticle tidy, callus removal, foot scrub, soothing leg wraps, massage all, paraffin and polish. When you think this pedicure can't get any better it does with a mini eye treatment and head massage.
Estheticians are no longer trained to use a cruedo blade to remove calluses. If you wish to see a senior esthetician that has had training, please request at time of booking – $5
Pedicure Add-Ons
French Polish – $10
Polish Change (Quick filing if needed) – $30
Finger or Toenail Cut Only – $30
Gel Polish Removal – $15
Gel Polish Add-On – $15
*With the changes in polish ingredients to make them better for us and the environment, polish sometimes doesn't last as long as we would like. If this should happen to you after having a full appointment at Bliss Spa please call and we would be happy to re-polish your nails for you! Please call within 2 days for manicures and 7 days for pedicures with polish still on and we would be happy to do a free re-polish.