Spring Mangosteen pedicure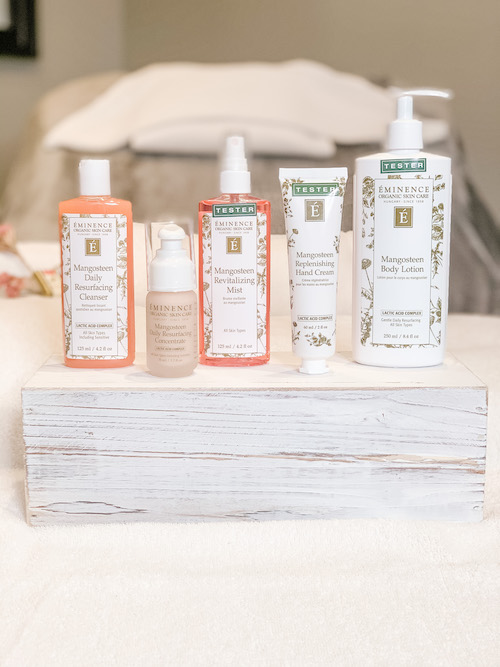 With the launch of the New Eminence Mangosteen Body Collection,  we wanted to create the beautifully scented Spring Pedicure. Start with a warm foot soak before you move on to one of our beds where our certified Estheticians will complete all necessary Nail and Cuticle work.  We will then buff away and dryness, before using a scrub. Enjoy a foot and leg massage with the New  Mangosteen Body lotion, before enjoying warm lavender paraffin on your feet to hydrate even more. While your feet are hydrating enjoy a Mini Mangosteen Facial complete with a cleanse, tone and massage using all Mangosteen products. When you think this pedicure could not get any better, enjoy a hand massage with the new Mangosteen replenishing hand cream and to top it off pick the perfect polish color to complete this spring pedi. 
$115 Click Here to book!
---
Spring Jade Stone Massage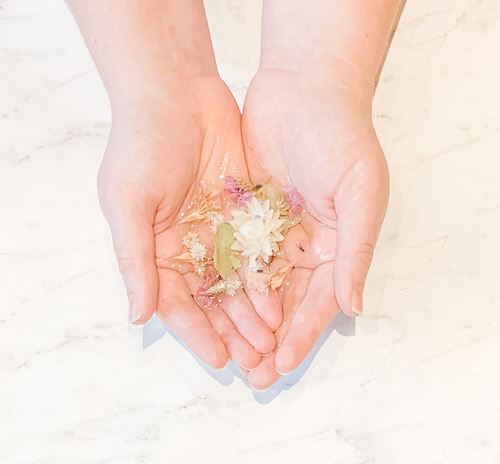 ~ Spring Luxury Jade Stone Massage ~
Spring into March with our new Luxury Hot Stone massage, starting with a warm lavender foot soak followed by relaxing in one of our heated beds, adjusted to the perfect temperature. This full-body Massage uses warm Jade stones to massage your back and feet. Focusing on the 2 areas of the body that feel the most tension. Nothing says hello to Spring than feeling relaxed.
Available with an RMT for an additional $20. An Insurance Receipt can be provided upon request for the massage portion of the service.
$125
Click Here to book!
---
Spring Rose Quartz Facial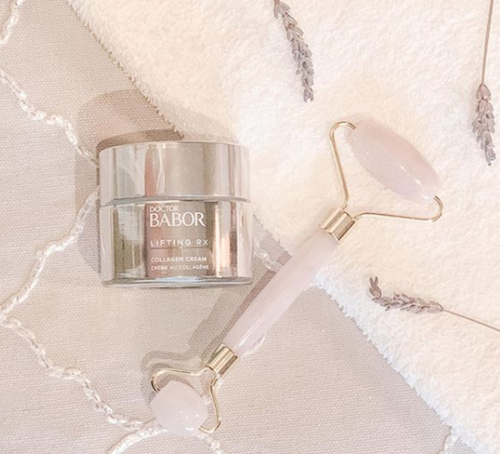 February Babor Facial Special
Start in a heated bed where a licensed esthetician will have a good look at your skin to address all your concerns. Then the facial starts with deep cleaning, a peel, brow tidy, steam and extraction. When your skin is good and clean, we are going to give it maximum hydration and anti-aging with multiple Babor serums like no other facial. This will be followed by the Babor Collagen lift cream for massage and then we will apply a bio-cellular mask(second skin). While you're relaxing in your warm cocoon with your anti-agingmask on, we will massage over your mask with the quartz rose roller and massage your hands and feet with paraffin on one of your choice. You will get to take home a babor serum kit worth $69.95 for free to help prolong the ultimate results of this facial.
90 minutes $205.00 (regularly $225.00)
Spring St.Tropez Tan Special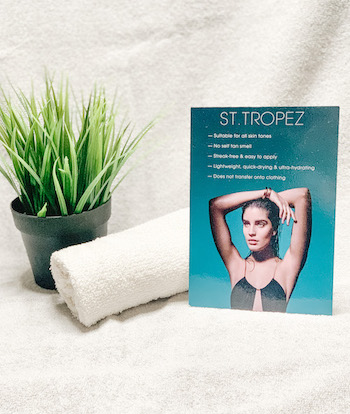 February St.Tropez Tan Special

Is Pale skin getting you down? Why not give yourself a little colour with our St.Tropez tan! Nothing beats a little colour to brighten you up or make a bathing suit look really good on holidays. Our St. Tropez on special for $49.95. Click here to book! 

Click Here to book!